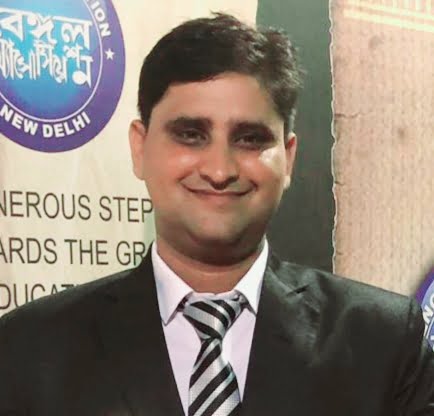 Awards and Achievements
Best Physiotherapist Award 2016 By Mahavir Chndra Prabhu (NGO) Jaipur.
Best Physiotherapist Award 2018 By Vision healthcare award, New Delhi.
Excellence Award 2019 by ASHA "hope for special", Udaipur. 
Excellence Award 2022 By Rotary Club of Delhi, West Metro.
Certificate
Certified Manual osteopathy Technique practitioner
Certified Manual Therapist practitioner
Certified Dry Needling practitioner  
Certified in Kinesio Taping
Certified CASTM practitioner
Certified IASTM practitioner
Certified Hijama practitioner
Certified NDT practitioner
Fellowship in Clinical Cosmetology (ILLMED) 
Certificate in Community Health
Qualification                                      Designation                                       Available  
BPT, MPT                                      Director/ Physiocare                             New Delhi
About 
Dr. Narendra Yadav has the distinction of being one of the best physiotherapist and West Delhi. He has worked for a number of well-known organisations and hospitals in Rajasthan and Delhi.
In 2008, he received his Bachelor's degree from the well-known institution VMRF in Selam. 
He Completed his Master's degree in Neurology at the National Institute of Medical Science, Jaipur.
He began his career as a physiotherapist in ALWAR, Rajasthan. Initially, his attention was on studying, understanding new techniques, and developing himself as a better physiotherapist; during this period, he collaborated with a number of well-known doctors. In a short period of time, he rose to prominence in his profession.
Dr. Narendra possesses exceptional hands-on skills as well as vast knowledge in his field Make him one of the best physiotherapist. His unique selling point is his fascinating Assessment Skills and Diagnosis. Dr. Narendra adheres to the theory that "proper evaluation is the secret to effective treatment."
Right now He owns the PHYSIOCARE Physiotherapy & Chiropractic chain of physiotherapy centers and home care physiotherapy, which has four Advanced Physiotherapy Centers in West Delhi. He also collaborates with a sports club and an NGO to organise medical camps in rural areas to raise awareness about the benefits of physical therapy.Our organisation organises lectures and seminars on the most recent methods and knowledge to help junior physiotherapists develop their skills.

Research and Projects 
Stroke patient and its management Approaches`
Home based Treatment Technique in hemiplegia management.
Effects of Six Weeks Intensive treadmill Training in Cardiovascular Endurance.
Effects of Vibration therapy On Balance and Coordination in Stroke patient.